This outdoor woman has been out of the loop
Summer has blessed us once again, while she slowly fades into fall and the nights come earlier and earlier, I find myself contemplating the last few months.
I have been away from "normal" life, whatever that may actually be. I spent two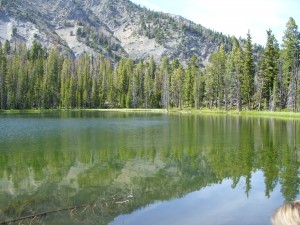 months in North Idaho spending time with my mom, who is still fighting the hardest battle she will ever be a part of. One we hope everyday that she will win.
I spent time laying by the lake, exploring mountains that I grew up in, trying to keep my head about me and thinking about life. There were deep lows and many fantstic moments as well.
I enjoyed many wonderful camping trips. I slept under the stars and soaked up some beauty in hot springs, revitalizing my soul. Every moment I realized that this is a wonderful world, one to enjoy and love and cherish.
Over these past few months I have made a slow return to self. I found a woman that is yet still unfamiliar, but not a complete stranger. I am remembering the great things I love doing, writing about the outdoors for women being a biggie.
So, while all my things remain in storage until SS and I find a new abode, I am making a slow return. I am extremely excited about this. I ask you to please be patient with me, but hang around for the greatness to come.
~In peace, Suniechick